Rich Enterprises, Inc.
Providing Commercial Telemarketing Services throughout the US and Canada
Our services are vital to growing companies - just like yours - and will take your business to the next level.
Businesses Need to Grow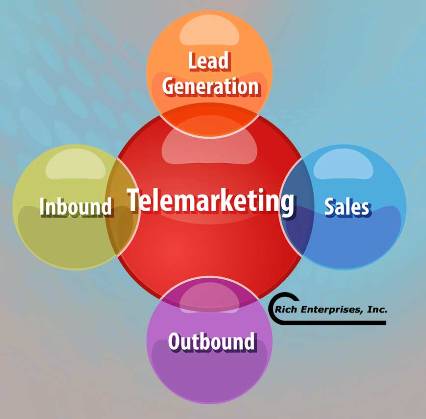 Thanks for visiting Commercial Telemarketing!
Commercial telemarketing programs are needed for long term business growth. Businesses need to determine where they stand in their growth process, where they want to go, and what they need to do to get there.
Our services are vital to growing companies - just like yours. Outsourcing your commercial telemarketing campaign will take your business to the next level.
Commercial Telemarketing Provides New Growth Opportunities
Commercial Telemarketing refers to efforts designed to generate new leads for your outside sales team. Outsourcing these campaigns is a cost effective strategy for business growth. We assist our clients in building their sales pipeline by providing new appointments and allowing them to increase their revenue within their existing service area.

Together, we can increase your sales
Rich Enterprises, Inc. works in conjunction with your staff to complete the legwork in lead generation and prospecting. We act as your inside sales team so that your outside sales team can focus on closing and negotiating new business. TOGETHER, we can increase your revenues and the overall success of your company.

Our Role is to Open Doors for You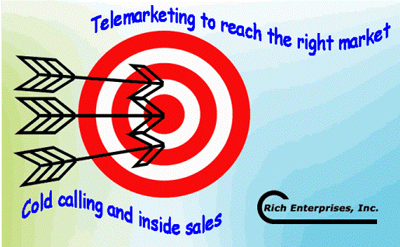 Commercial Telemarketing through Rich Enterprises, Inc. offers B2B marketing services. Our services allow our team to locate new business prospects for your company by setting in person appointments, provide pre-qualified leads, and set the stage for you and your company to close sales or engage in new business contracts.

Our goal in telemarketing is to generate a lead or an appointment for you or your team. Our role is to bring interested prospects to you - so that you can develop a relationship and ultimately increase your sales.
Our cold calling and telemarketing services will allow you to:
Acquire qualified sales leads
Present your offerings to new prospects through new sales appointments
Permeate your existing geographical market or Canadian province with industry specific segmentation
Infiltrate a new market or province quickly and efficiently
Most importantly, our services will allow you to increase your sales and revenues for long term business growth. Our experience with unique market segments allows us to be a tool for your business growth. We have served the United States and Canadian markets for over 15 years.
Qualifying Appointments is Key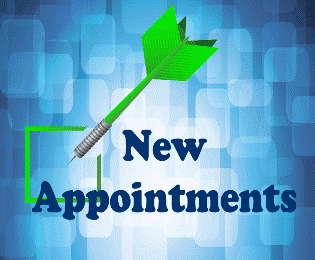 When we establish your program, we will develop a list of qualifying and probing questions. Qualifying questions allow us to quickly determine if an appointment or lead would be beneficial to your company or if the prospect should be dismissed. Qualifying questions result in quality appointments and leads and the most effective usage of our services.
Probing questions allow us to gather valuable information so that your sales staff can use a sales approach that focuses on the customer's needs or situation. The sales rep. will have vital information prior to the presentation, so that they can prepare. Probing questions result in increased closing rates and increased sales.
Strategic Campaigns Yield Results
Commercial telemarketing is the process of contacting prospects via phone (telemarketing) with the end goal of generating a qualified commercial lead or an appointment. A B2B cold calling campaign begins with a strategic plan regarding the approach, target market, and number of calls. Obtaining qualified leads and appointments is the key to increasing your revenue and business.

Our custom programs will:
Provide you with 200 to 1000 commercial marketing calls each week
Allow you to enter into new markets and increase company branding
Increase revenue with new contracts
Increase sales pipeline with long term commercial clients
Please do not hesitate to contact us at 888-443-5247 or complete our online form.